ILoveCockerSpaniels.net is a free website devoted to celebrating Cocker Spaniels. It is a site sponsored by a Cocker Spaniel fan who wanted to gather advice from other dog owners so we can inspire and support one another.
All dog lovers are invited to post on this forum.
The forum is interactive, which means you can post questions, share advice, upload photos and videos and upload links to other websites on the forum.
My hope is we will make some friends. Together we will create a supportive, close community of Cocker Spaniel lovers that help each other care for our Cocker Spaniels in the best way possible.
This website is moderated by Savannah Summers, a writer, editor and Cocker Spaniel lover. Spammers will be blocked, so please do not post anything unrelated to dogs, dog ownership, dog rescues and dog breeding. Inappropriate language and topics will not be tolerated. This includes any inappropriate jokes related to the name of the breed of dog we love so much. Let's keep the site rated "G" so kids can visit here, okay?
The forum requires you to register to use it, but I will never spam you or sell or share your registration information. This is strictly so we can keep robots and spammers out of the forum.
I have created this website out of my desire to support and encourage other dog owners to be the best dog companions they can be. Our animals give us their love and wholehearted devotion; we owe our Cocker Spaniels the same level of loyalty and care.
I will post videos, photos and helpful blog posts with tips on grooming, Cocker Spaniel health, and listings of Cocker Spaniel Rescue groups. You are welcome to post here as well, as long as your post is related to dogs.
I am allowing posters to post links to products and services they like and want to recommend others to. I am not responsible for these recommendations. While I will do my best to moderate the site and keep out any bad recommendations or links to sites unrelated to dogs and dog ownership, I cannot promise perfection. Please alert me if you see any spammers or scammers posting on the site and I will remove their posts and ban them from the site.
I am also in the process of becoming an affiliate with pet supply companies. I will clearly mark my affiliation with any such companies that will give me commissions for sales that come from this site. My pledge to you is that I will only recommend pet products that I truly believe in. I'm becoming an affiliate marketer to help offset the costs of creating and maintaining this website. You have no obligation to buy anything from me to enjoy this site.
If you'd like to thank me for creating and moderating this site, you can click on the "Donate" icon and donate $5 to me through PayPal, the most trusted online payment option. Thanks in advance to all you generous souls who decide to do this!

Much love to you and the canines in your life,
Savannah Summers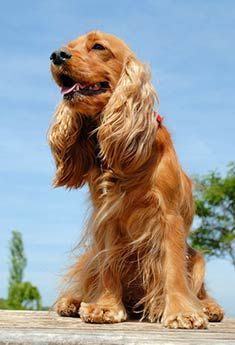 P.S.
Note to Reader:
If you find this website useful, please consider helping us cover some of the costs of keeping it running.
If you click on one of the ads from our affiliated merchants, and then make any purchase from them, they will send a commission our way. We pay our web server costs from these commissions.
Our affiliated merchants: